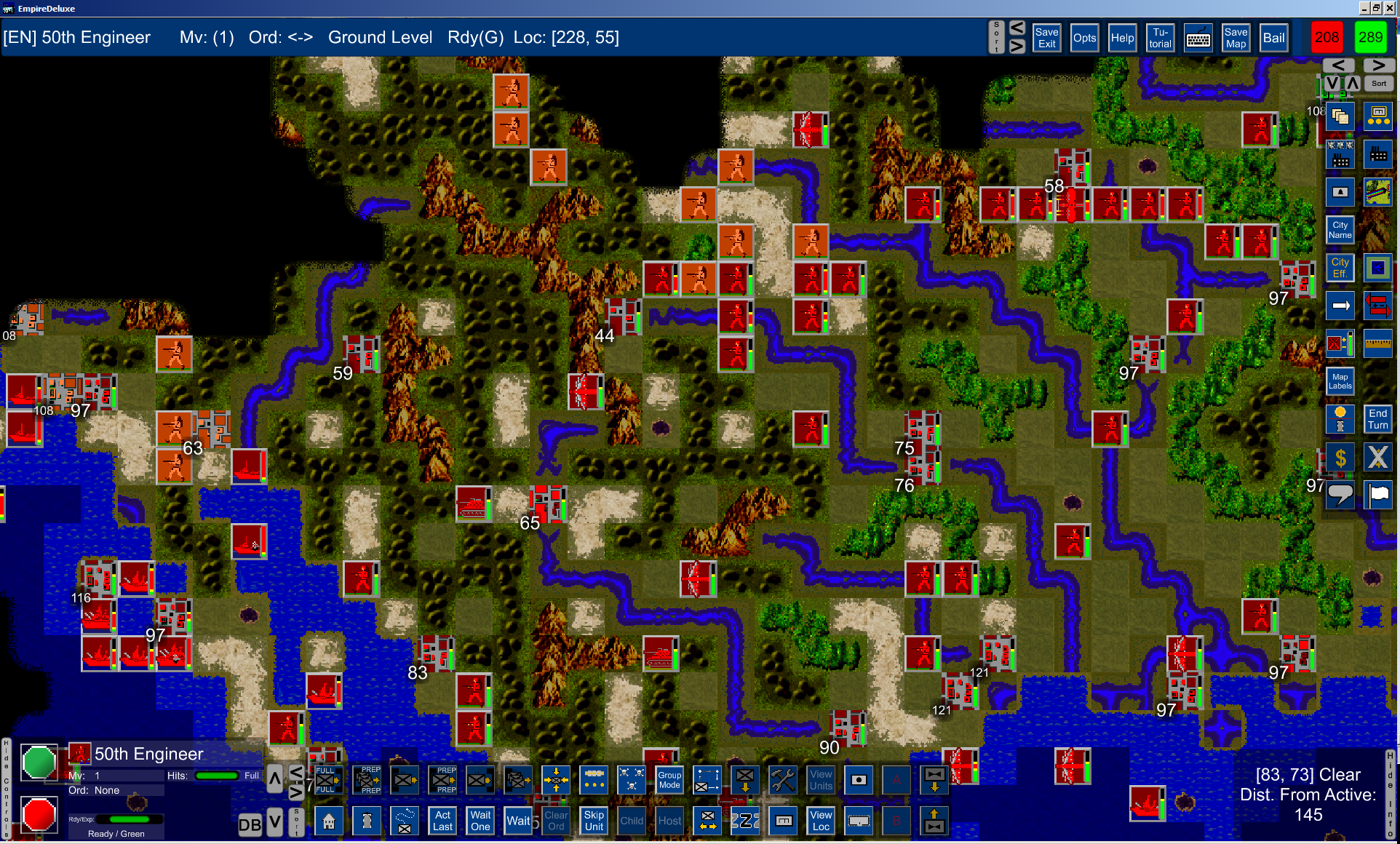 A new release is out today – this will be build twelve. This is the follow-up build to some issues that surfaced with the Experimental Optimization option due to a recently released mod.
The reports and stats from the Experimental option are coming out very nicely, and I think with the Experimental Optimization we now have the CPU utilization issues under control. However, with the release of WW2 Weasel's first mod, it was uncovered that the Experimental method was breaking due to the terrain images were not intended to be 128x128. (they were 64x). I have fixed the issues with this and so those images can be used. It works much better now, but do be aware when working with images not 128x for terrain, the CPU will work a little harder than if they were 128x.
This build also addressed a few minor issues where things like drop and land were not subject to defensive fire, etc. Some mod specific. The full list of fixes/changes can be found here:
http://killerbeesoftware.com/edce/dev
If you have not downloaded the WW2 Weasel's first mod, you should. It plays quite differently than the vanilla game. I have enjoyed it.
--Mark
Oh I forgot. The details for the mod mentioned above are listed here:
http://steamcommunity.com/app/742700/discussions/0/1700541698702292519/
Get Empire Deluxe Combined Edition