Empire Deluxe Combined Edition
A downloadable game for Windows and macOS
It's Here!
Empire Deluxe Combined Edition is the latest in the classic Empire Series of games, which has spanned almost five decades.
Having just finished its successful Kickstarter Campaign, the game is now ready to conquer the world.

You will receive the DRM Free Version of the Game and a Steam Key.
Wanna see it? Check out some of the stream videos at https://www.twitch.tv/mokkbs .
The Game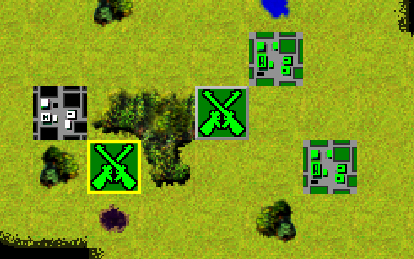 Empire Deluxe is a game about taking cities. Starting with just one, the city enables a commander to produce units. These units in turn can directly attack or support the attack of more cities. Your imperialistic desires are not satisfied until you have taken every city on the map.
Then there is an added complication:
There can be multiple opponents with the same goal. You cannot work with them to capture all of the cities. They don't want to work with you. You must work against them. You spend a good amount of time preventing them from taking your cities, and you try your best to capture their cities.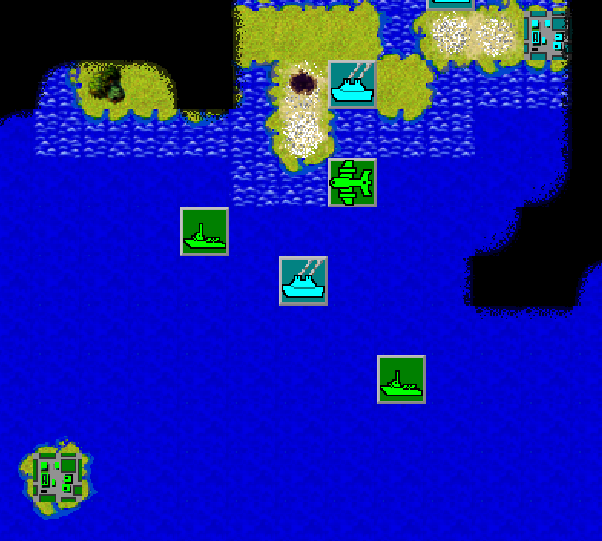 Additional rules can be added to the game at your discretion. The games can range from simple to moderately complex in nature, being small affairs or large epic conflicts, depending on how you configure the game.
Examples of some of the different ways you can set up a game:
Sighting/Exploration - Have the full map revealed and know where all units are, or make it a mystery you must discover
Number/Types of Players - Add players, both human and AI
Choose a unit set - Work with the simplest of units, to just take cities, or add submarines, aircraft carriers, artillery, engineers, spy satellites and even nuclear missiles..
Buy Points - start the game with a set of buy points to insta-build your force at the game start
Production Rules - Enable penalties for creating to much, have cities specialize in building a unit type or how efficient they are.
Supply - Exploit resources on the map to use for faster and more efficient production
Maps/Scenarios - use predefined maps and scenarios to approach a game from a different perspective, or configure the random map generators to make a certain map topography for you
Alter Victory Conditions - change the challenge so that victory is achieve through regicide or a capital kill, or perhaps taking over a number of specially marked cities.
If working within the box is not enough, you can also modify the game with new and unique sets of units, use your C# programming skills to make a new computer player (or make adjustments to the current ones), build your own custom map generation, and even change all artwork in the game.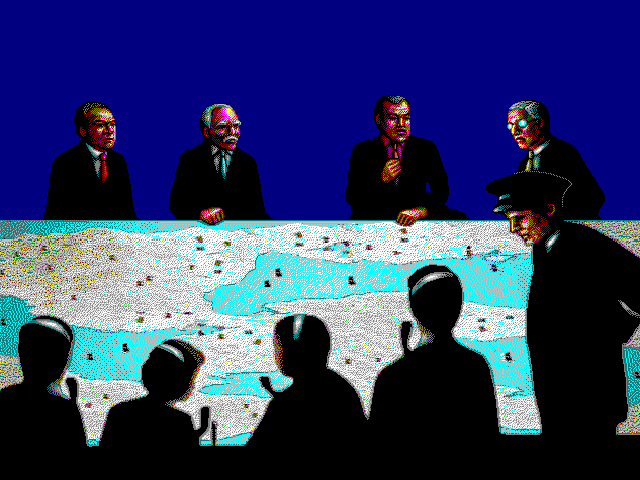 So What Makes Up Empire Deluxe Combined Edition?
The Combined Edition keeps the Basic, Standard and Advanced unit sets as they have always been, and tweaks the the Enhanced set, allowing users to pick and choose the rules and victory conditions they wish to use.
Add to this recipe Hotseat/Email/Network multiplayer capability, along with the ability to modify how maps are made, how the AI behaves and even what Units do in the game.
Written in C#, using the Unity Engine, Map Making and AI code can will be open sourced and so that it can be modified by those interested. One of my goals is to make AI development easier than in the previous versions.
More information regarding the features, rules and how it can be modified can be found in the updates of the Kickstarter Campaign.

Previously recorded stream sessions of the game can be viewed at https://www.twitch.tv/mokkbs .
Purchase
In order to download this game you must purchase it at or above the minimum price of $19.99 USD. Your purchase comes with a Steam key. You will get access to the following files:
Users Guide To Updating The Game (Text)
434 bytes
EDCE For Linux 32/64 (Zip)
77 MB
EDCE Mac OSX Universal (Zip)
62 MB
EDCE OSX Universal For Itch App
62 MB
EDCE Win 32 For Itch App
54 MB
EDCE Win 64 For Itch App
57 MB
Empire Deluxe Combined Edition Manual - PDF
2 MB